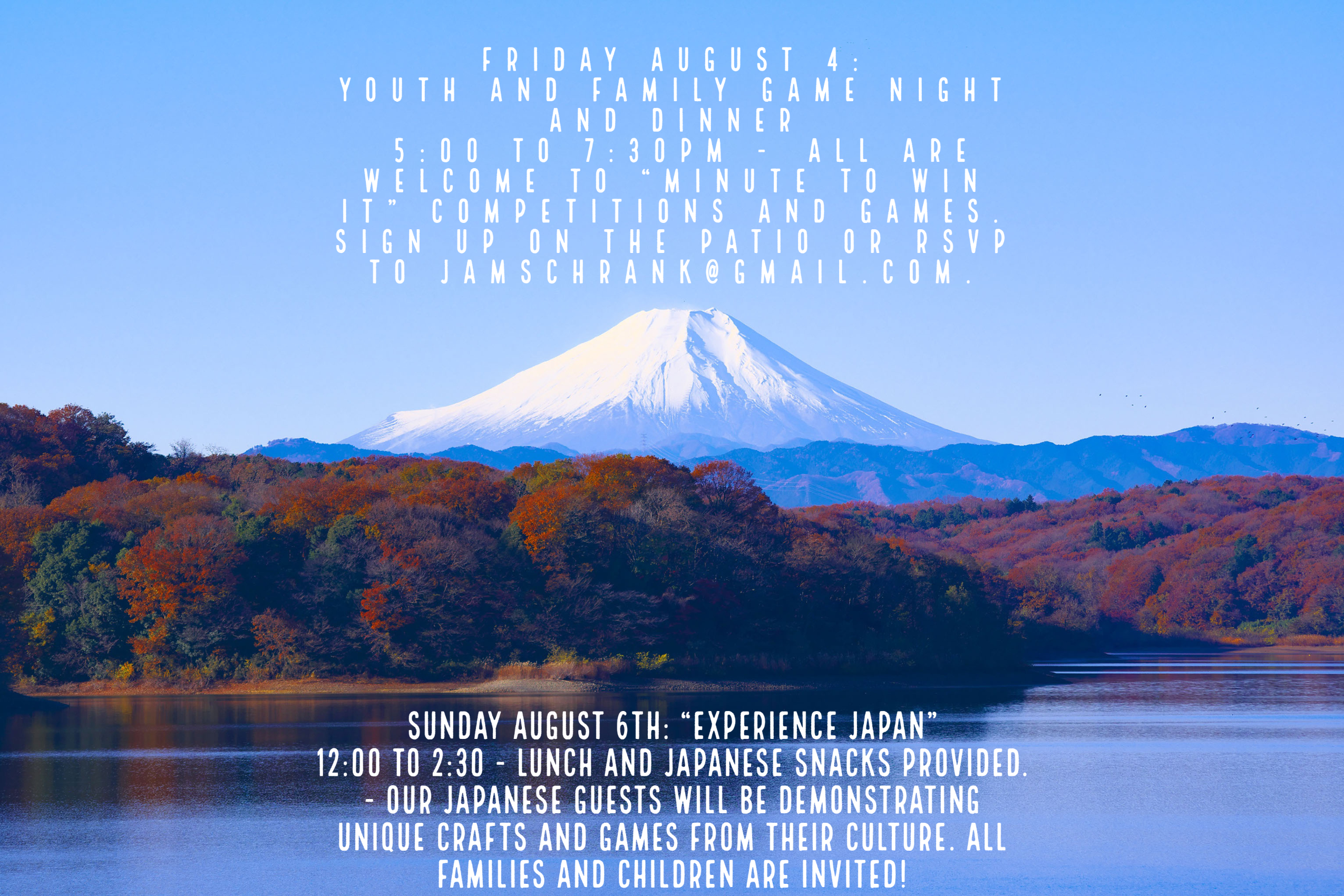 Nihon Kenshu and Partners in Mission Celebration Sunday
Sunday, August 6th at 10:45am service
Have you hosted a student from Urawa Lutheran School during Partners in Mission?
Have you participated in the Nihon Kenshu mission trip over the past 25 years?
Have you been involved in any way with this impactful ministry between Christ Church Lutheran, Valley Lutheran and Urawa Lutheran School?
You are invited to join in the celebration of ministry on Sunday August 6th at the 10:45 service. Our Japanese guests will share a song and play handbells. We will hear from those individuals who had the vision to start this gospel centered ministry many years ago.
After the service you can enjoy, "Experience Japan", an exhibit of crafts and games of Japan provided and shared by our ULS students. Food and snacks will also be provided.