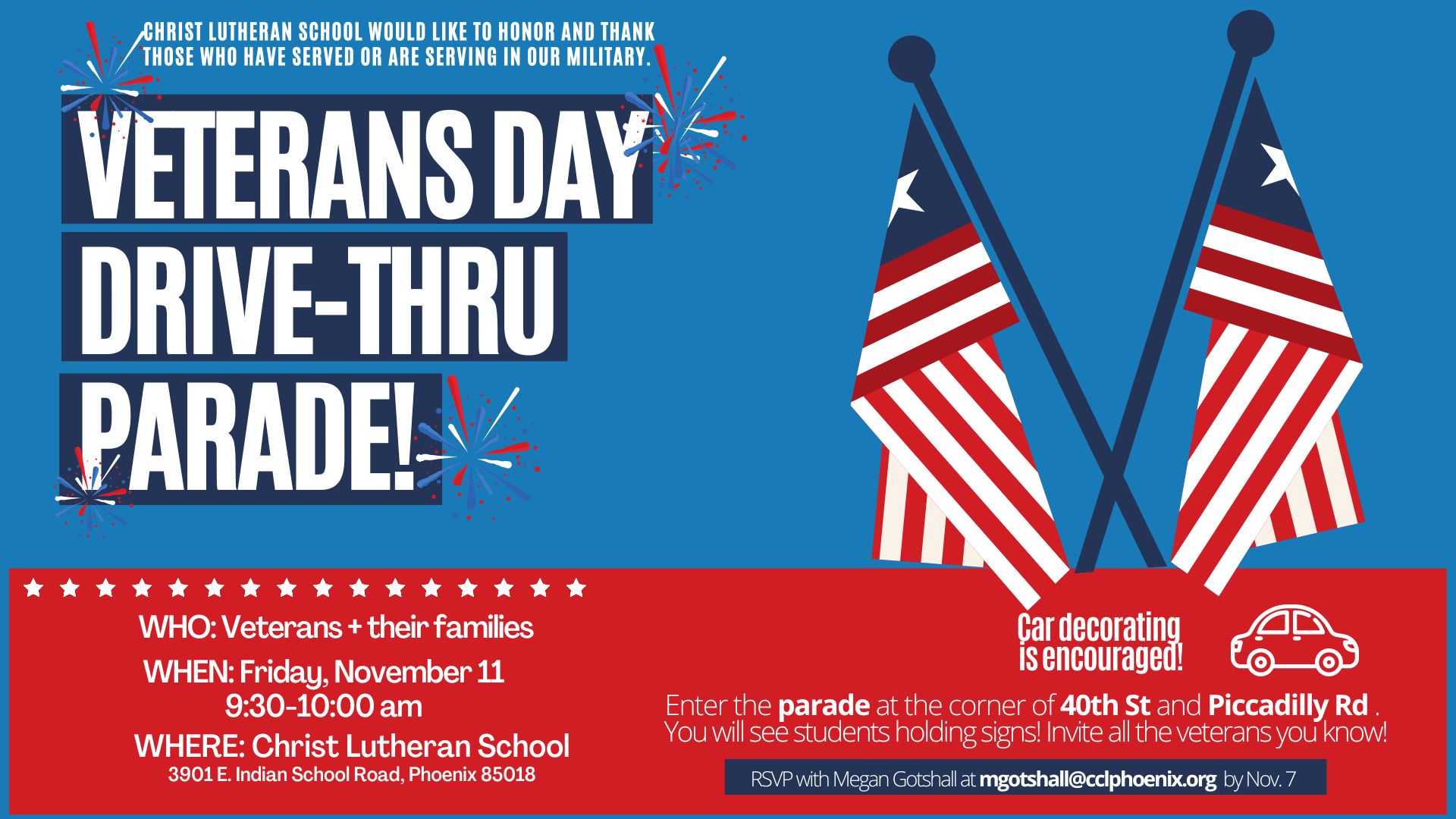 Veterans Day Parade
Join us for our Annual Veterans Day Parade!!!!
If you are new to our Christ Lutheran Community, here's a video from last year's parade to help you visualize the FUN!
We will be hosting the Drive Thru Parade, yet again from 9:30-10:00 am. We will have the whole school out at the same time!