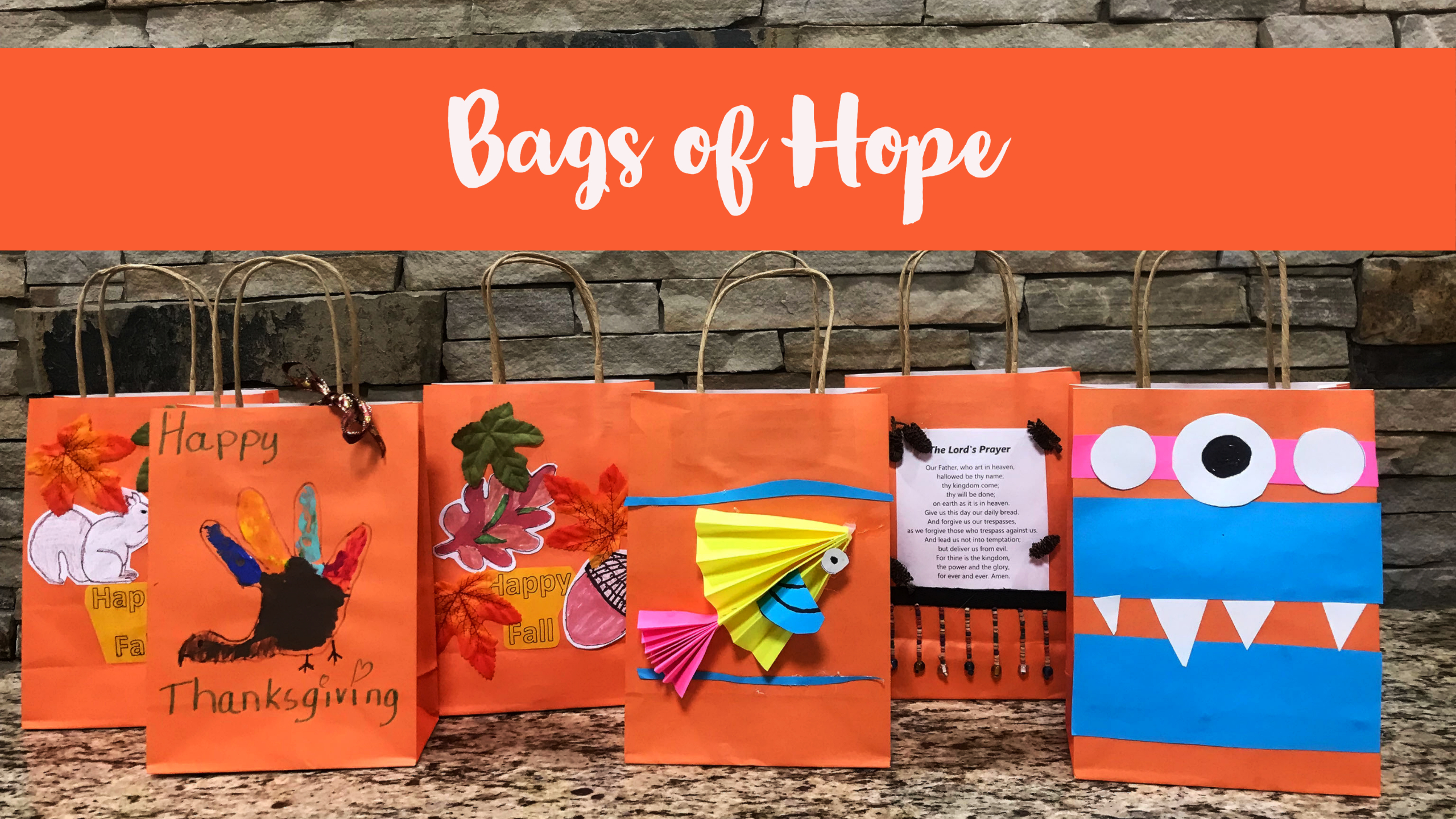 Bags of Hope Stuffing Event
Thank you to all that donated items for the Bags of Hope Ministry.  On November 7th, immediately following the 10:30 am and 10:45 am services, we will gather in the Canyon Room to fill the bags that were so creatively decorated.  We are still in need of the following donations:
candy bars
chapstick
3 oz. lotions
puzzle books
hand warmers
Financial donations may be made online or by check to CCL with Bags of Hope in the memo line.  Cash donations are also welcome and greatly appreciated.