Best Practices Ministry Conference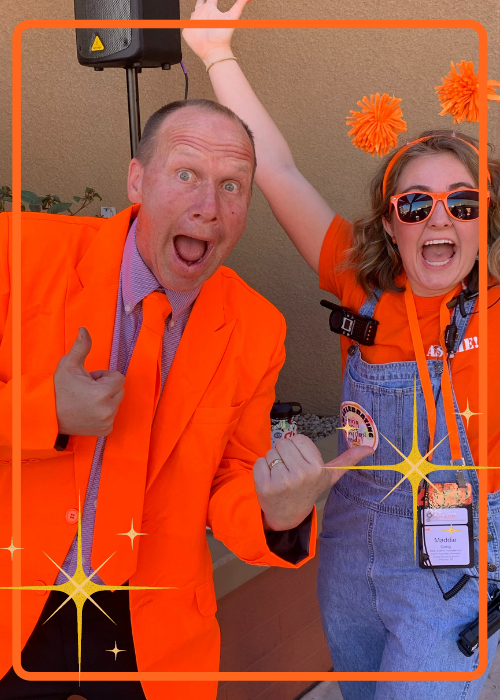 Guest registration is open!  click on this
link
to register and preview session information!
Timeline: 
September 7, 2021: last day to submit Sessions Speaker Proposals
October 15, 2021: Participant Registration Opens
October 15, 2021: last day to submit Exhibitor Applications
February 17-19, 2022: Best Practices for Ministry (BPM) Conference
General Questions? Contact Maddie Gong, DCE 
Questions regarding Sessions & Exhibiting? Contact Pastor Jeff Schrank 
Guest Registration is now open
Is there a registration fee?
Nope! We are blessed to be able to offer this conference completely free of charge!
CAN I SET UP AN EXHIBITOR'S TABLE?
You will be assigned a four-foot space (this means sharing an 8-foot table) on our basketball court. Please bring items of comfort such as an umbrella, sunglasses, a hat, sunscreen, a travel chair, and paperweights. It is free to exhibit. 
Click here to register.
CAN I ADVERTISE FOR MY ORGANIZATION AT BPM?
Can I send in promo items for the conference goody bag?
Where can I find a detailed schedule?
We will provide detailed schedules upon your arrival at the conference.  Plan on arriving on Thursday between 9:00am and 12:30pm for registration. BPM ends by 3:00pm on Saturday.
Do I have to attend the entire event? Should I still register if I'm not staying the whole time?
Please attend as your schedule allows (you are welcome to come and go as you please). We ask that you still register so we can plan accordingly for space & meals.
Can I bring my spouse? Should they also register?
Yes. This conference is for anybody in ministry, including spouses! All who plan on attending the event should register.
Casual to Business Casual. Dress comfortably for Phoenix if February!
Is there a hotel Block/special Rate?
Yes, we provide lunch and dinner on Thursday, Feb. 17th; breakfast, lunch, and dinner on Friday, Feb. 18th; and breakfast and lunch on Saturday, Feb. 19th. In addition, there is no lack of snacks of all kinds throughout the day (all still totally free of charge!)
Are you able to accommodate dietary restrictions?
Unfortunately, we do not have the means to provide special dietary accommodations. We try to provide a variety of food options, however our facilities do not allow for special dietary needs.
Parking is limited. If you can, please try to use our shuttle service or carpool with other attendees. We will have offsite parking available with shuttles.
We will provide free shuttle service to and from any of the hotels that we have noted with available shuttle service. The shuttle schedule will be sent out prior to the start of the conference.
WILL YOU DROP ME OFF AT THE AIRPORT FOR MY DEPARTING FLIGHT?
Yes. We will provide shuttles to the airport on Saturday, Feb. 19. We will provide shuttles to the airport upon request on Friday, Feb. 18.
HOW WILL YOU KNOW WHEN I NEED A RIDE FROM THE HOTEL?
Airport shuttle sign-up will be available during the event.